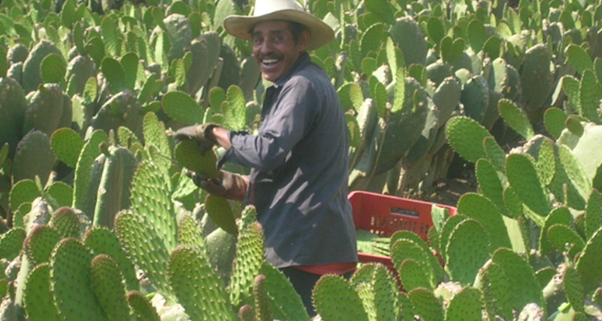 A valuable cactus crop with multiple benefits, Opuntia Ficus Indica is vital to the agricultural economies of arid and semiarid areas. The sweet fruits known as tunas, taste like watermelon are the reasons that this plant is avidly grown in many parts of the world including Chile, Brazil, Mexico, Northern Africa, Algeria, and Sicily.
The plant dates back to pre-Columbian times and has been valued for its medicinal properties. Also known as the spineless cactus, Barbary fig, and prickly pear, the fruit of the plant is rich in vitamin C. It also has a generous amount of antioxidant flavonoids that promote good health. Besides, the fruit is rich in carbohydrates, proteins and fibers as well and is a popular ingredient in jams and jellies.
Opuntia Ficus Indica has been used to cure various health issues since ages. An effective remedy for weight loss, this plant is used in a variety of foods. The split stems of the plant are used as first aid on injured limbs while the flowers are used to curb bleeding and treat gastro-intestinal tract problems like colitis, irritable bowel syndrome and diarrhea. The flowers are also used to effectively treat an enlarged prostate gland.
Prickly pear has been used in Sicily folk medicine for a long time to cure gastric ulcers and inflammation. The pectin in the fruit fibers are known to lower LDL concentrations and help to reduce and control cholesterol. Further, the plant is effectively used to treat diabetes as it can considerably reduce blood sugar levels.
Being so beneficial for human health and an effective treatment for many problems, Opuntia Ficus Indica has included itself as a key ingredient in the Mexican diet and is available for commercial use across the world. Try it today to witness a huge difference in your health and well being.